The project aimed to support tourism destinations in systematically increasing their resilience to potential hazards and changing framework conditions. The project, led by DKKV and funded by GIZ, ran from June 2021 to October 2022.

Tourism is a significant source of income for the population and an important foreign exchange earner for the economies in many countries of the Global South. However, many tourism destinations are confronted with complex and interrelated risks such as climate change, global pandemics, biodiversity loss and ever-increasing challenges in their ecosystems. In order to address increasing uncertainties and ever more frequent crisis events, also in tourism destinations, resilience has become a key concept in dealing with these challenges. In particular, the COVID-19 pandemic and the associated problems for tourism – offers a starting point for the implementation of long-term concepts to promote a resilient approach to future risks and crises.
Destination resilience consists of the ability of the individual actors of a destination to react to acute crisis events but also to initiate long-term adaptation and transformation strategies. These proactive strategies take into account not only aspects of disaster preparedness, but also aspects of sustainable development. Thus, on the one hand, destination resilience is located on different levels and, on the other hand, it is a multi-layered construct that includes social, economic, institutional and ecological dimensions.
This is where the project 'Destination Resilience – Quality Infrastructure for Resilient Tourism' came in. The aim of the project was to develop and apply a holistic resilience concept at destination level, which includes aspects of sustainability as well as disaster risk reduction. Tourism destinations consist of different groups of actors and components (e.g., hotel and hospitality industry, transport sector or leisure industry etc.) and are confronted with different risks – be it a pandemic, the global climate crisis or acute hazard events such as terrorism and natural hazards. Based on three pilot destinations, Namibia (Erongo Region), Sri Lanka (Ella) and the Dominican Republic (Samaná), options for action and training modules were compiled that are specifically based on the local conditions of these three destinations.
Through the project, the awareness and importance of risk and resilience in the tourism sector could be strengthened as well as concrete measures for resilience enhancement and risk-informed development could be successfully implemented in the three destinations. In addition to the added value for the local actors in the destinations, a contribution was also made to increasing the safety of holidaymakers.
The project is part of the Corona Tourism Package of the German Federal Government and was funded by the Deutsche Gesellschaft für Internationale Zusammenarbeit (GIZ) GmbH on behalf of the Federal Ministry for Economic Cooperation and Development (BMZ). DKKV implemented the project in cooperation with Futouris, the sustainability initiative of the German travel industry.
Project Period
June 2021 until Oktober 2022
Funding Body
Federal Ministry for Economic Cooperation and Development (BMZ), Gesellschaft für Internationale Zusammenarbeit GmbH (GIZ)
Project Partner
Futouris e.V.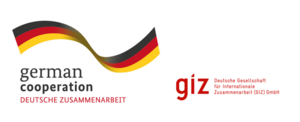 Objectives archieved:
Development of a holistic concept on resilience of tourism destinations and five methodological steps to identify resilience-promoting strategies  (Destination Resilience Analysis Guideline)
Application of the methodology in the pilot destinations
Compilation of options for practical risk management for tourism destinations
Implementation of workshops and training measures in the pilot destinations
Creation of an online Knowledge Corners
Preparation of specific resilience guides for destinations in the Dominican Republic (Manual Samaná), Namibia (Manual Erongo) and Sri Lanka (Manual Ella)
Review of options for certification of destinations with regard to their resilience through the preparation of an expert report and the organisation of an expert workshop with global certification companies
Providing information to the tourism industry and consumers at various events.
The project Destination Resilience (ger. Destinationsresilienz), Quality Infrastructure for Resilient Tourism was concluded in October 2022 after the successful completion of various activities to increase resilience in tourism destinations. In the last phase of the...
read more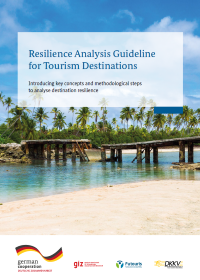 DKKV Futouris Resilience Guideline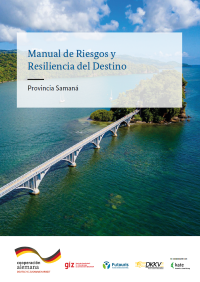 Manual de Riesgos y Resiliencia del Destino Dominican Republic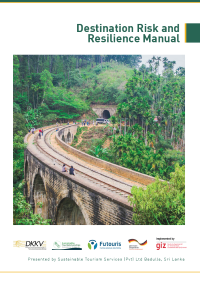 Destination Risk and Resilience Manual Sri Lanka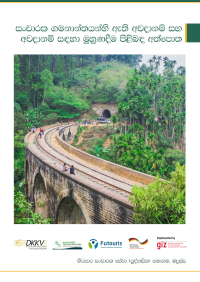 Destination Risk and Resilience Manual Sri Lanka - sinhala version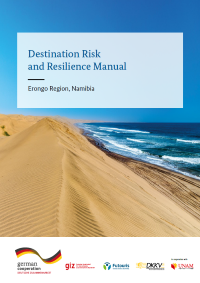 Destination Risk and Resilience Manual Namibia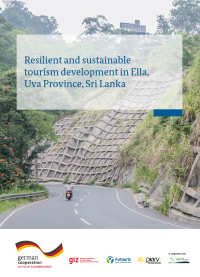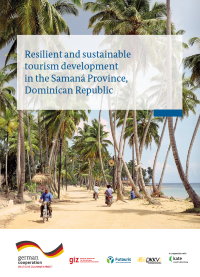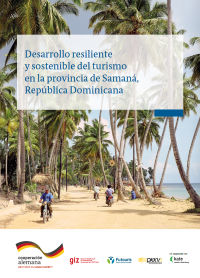 Bolletin Republica Dominicana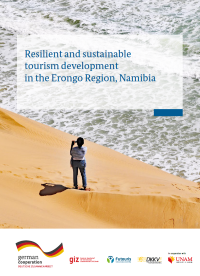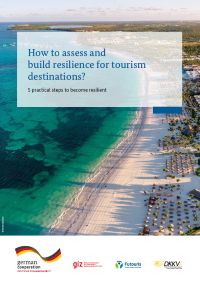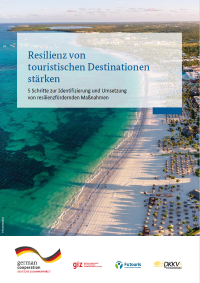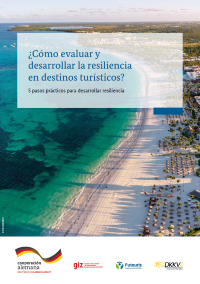 Como desarrollar resiliencia