Multiple risks management of extreme events in fast growing (mega)cities in Myanmar

© Benni Thiebes (eigene Aufnahme)
The MYrisk project deals with disaster risk reduction and mitigation in the megacity of Yangon in Myanmar. The project deals with the prevention of multiple disaster risks, a comprehensive sensitisation as well as an integrative management of disaster events.
The project is currently in the third of potentially four phases. In the preparatory phase (1st phase), literature research, workshops, field research and interviews were used to investigate the situation in the project region and to identify gaps in knowledge and data. In the definition phase (2nd phase), multiple risks in Yangon were examined in more detail. For this purpose, a database with resilient research data was created for the exchange of information between the participating institutions. Furthermore, various education and awareness programmes as well as prevention programmes in case of disaster events were designed.
In the third phase, the following goals are currently being worked on:
Strengthening institutional preparedness for disaster risk reduction
Application and evaluation of public awareness programmes
Natural hazards risk reduction for system-relevant private services
Conceptualise a way forward given the current pandemic situation to enable better reconstruction of infrastructure after disasters such as COVID-19.
The main focus of MYrisk is on three natural hazards: earthquakes, tropical cyclones and floods.
DKKV is involved in the production of information flyers for the civilian population as well as on the topics of risk communication also using new media.
A report on the project progress can be found in our March 2021 newsletter.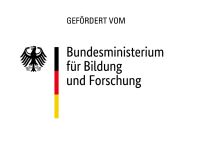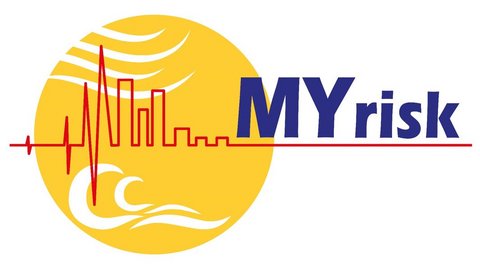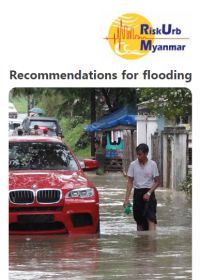 Recommendations for Flooding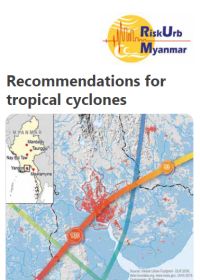 Recommendations for tropical cyclones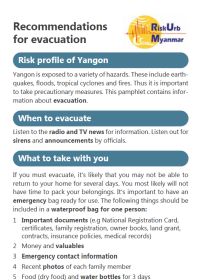 Recommendations for evacuation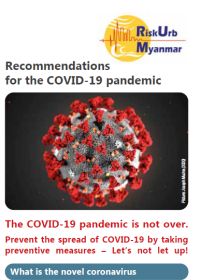 Recommendations for the COVID-19 pandemic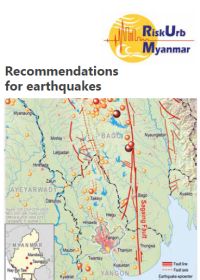 Recommendations for earthquakes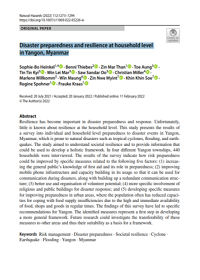 Disaster prepardness and reslience at household level in Yangon, Myanmar