Zita Sebesvari and Caitlyn Eberle, authors of the report, presented this year's UNU-EHS Interconnected Disaster Risks Report at the Bundeskunsthalle in Bonn yesterday, November 8th. They were joined on the panel by Aïsha Devi, a Swiss Club Music artist who uses art and meditation to create awareness for current challenges and risks.
The 3rd Interconnected Disaster Risks Report focuses on six tipping points we are reaching due to global unsustainable living practices:
Accelerating extinctions
Groundwater depletion
Mountain glaciers melting
Space debris
Unbearable heat
Uninsurable Future
These tipping points are all interconnected and can be avoided through adressing shared root causes such as insufficient risk management, human-induced greenhouse gas emissions and global demand pressures.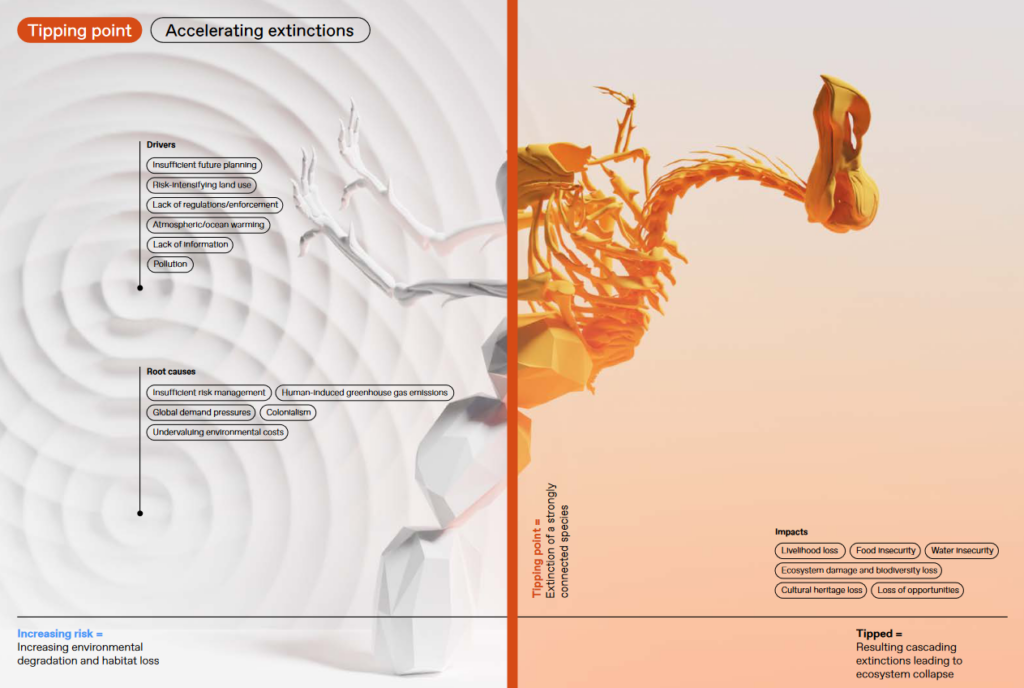 To insure that we avoid exceeding these tipping points, the report has formulated five changes that make our global society more sustainable:
Creating a world without waste
Being one with nature
Cultivating a global neighbourhood
Being a good ancestor
Designing an economy of well-being
You can find the full report here.